Enhance Your Home Security This National Home Security Month with Visual
Enhance Your Home Security This National Home Security Month with Visual
As the days grow shorter and the nights longer, home security becomes a pressing concern. It's no secret that burglaries tend to rise with the diminishing daylight, as would-be intruders see an opportunity to break into homes undetected.
This awareness is shared by a majority of British residents, with 76.5% of us expressing heightened concern about the safety of our homes during the autumn months. A survey conducted by security experts, ADT, sheds light on this growing unease. Despite this increased vigilance, burglary rates remain dishearteningly high in many areas of the country.
To underscore the importance of taking proactive measures to secure your home, October is designated as National Home Security Month, an annual campaign initiated in 2013. By using their postcode checker, you can gain insights into the safety of your neighbourhood, helping you make informed decisions to protect your property.
At Visual, we are committed to helping you fortify your home's security. Here's how our products can contribute to safeguarding your home:
Doors: Protecting Your Entry Points
Doors are often the entry points targeted by burglars. In England and Wales, an alarming 76% of domestic burglaries involve gaining access through a door, according to the Office for National Statistics (ONS).
One common method used by burglars is lock snapping, which exploits vulnerable door cylinders that protrude beyond the depth of a £1 coin. To address this, we offer composite doors from our replacement door range.
These doors are equipped with 3-star locking cylinders, the highest security rating to resist attacks, meeting the standards of PAS 24, TS007, and Building Regulations Part Q.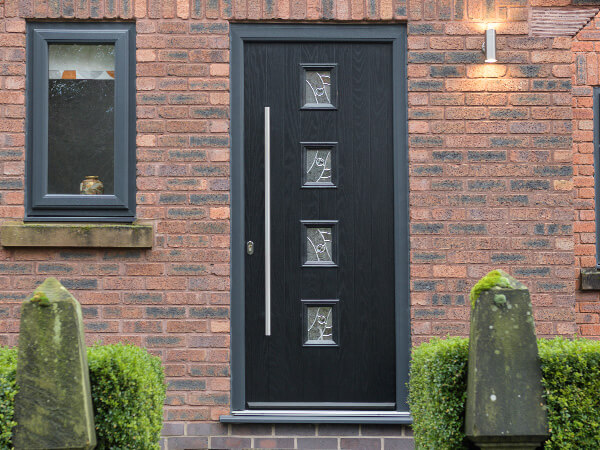 Windows: A Vulnerable Point of Entry
ONS data also reveals that approximately 30% of burglaries occur through a window. Burglars commonly employ tools like screwdrivers, chisels, or bars to pry open windows or attempt to force out the glazed unit.
Visual's UPVC windows, for example, provide an effective defence against such attempts. They feature a robust 9-point locking system, including two high-compression bolts and heavy-duty 'Herculean' hinges. Furthermore, we use an internal beading system in our UPVC windows, making it exceptionally challenging for anyone to remove the panes from the outside.
Our aluminium windows are equipped with a high-security bead that prevents the sealed unit from being forced out externally.
Living Spaces: Extending Your Home Safely
When you extend your home with a new living space, such as a conservatory or orangery, it's essential to extend your burglar alarm coverage. These additions can be attractive targets for burglars.
To ensure the security of your extension, it's vital to invest in high-quality construction, guided by an experienced installer with certified accreditations. Visual has a stellar reputation in the industry for our exceptional extension building.
All the windows and doors in our living spaces are equipped with high-security locking systems and accessories, providing you with the peace of mind you need to protect your home from potential break-ins.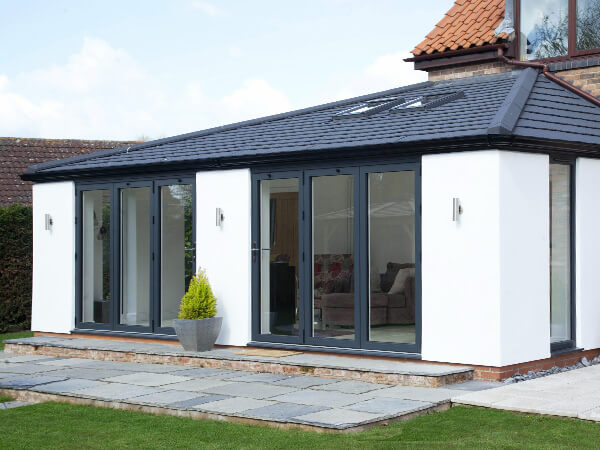 During your design appointment, don't forget to enquire about "Secured by Design" if you want to take your home security to the next level with Visual's products. We're here to help you protect your home and loved ones, making sure you feel safe and secure year-round.
BROWSE OUR WINDOW & DOOR RANGES
Our made-to-measure windows and doors have the potential to change your home not just on the outside, but the inside too. From the very latest energy saving windows in maintenance free UPVC to a host of replacement doors – all guaranteed to fit perfectly with your home.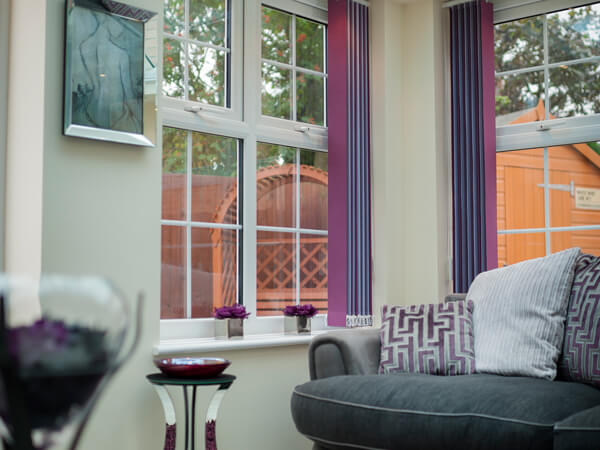 REPLACEMENT WINDOWS
Make your home warmer, quieter and more secure by fitting our very latest energy efficient replacement windows.
VIEW WINDOW RANGE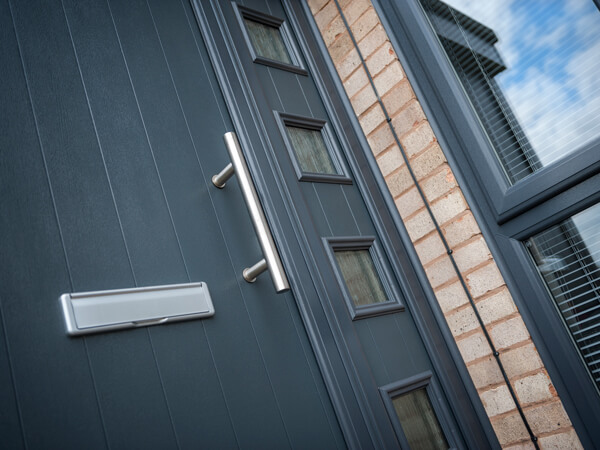 REPLACEMENT DOORS
Our range of replacement doors offer all the advantages of low maintenance and high levels of security for total peace of mind.
VIEW DOOR RANGE
REQUEST YOUR FREE QUOTE
Simply fill in your details for your free, no obligation quotation, and click "Get Quote"
Our friendly team will be pleased to help with any questions you may have.