Finished to the highest standards to reproduce the glazed timber appearance of days gone by, Envisage flush windows faithfully maintain the same approach that carpenters would have used in their workshops in ancient times.
By making sure authentic proportions are followed, this product comes in a vast range of hardware and colour choices to suit old or new properties. The real beauty with this item is that it gives you the opportunity to create a style and finish that is unique to your home. Another great feature of this product is the superior performance it offers in terms of security and installation.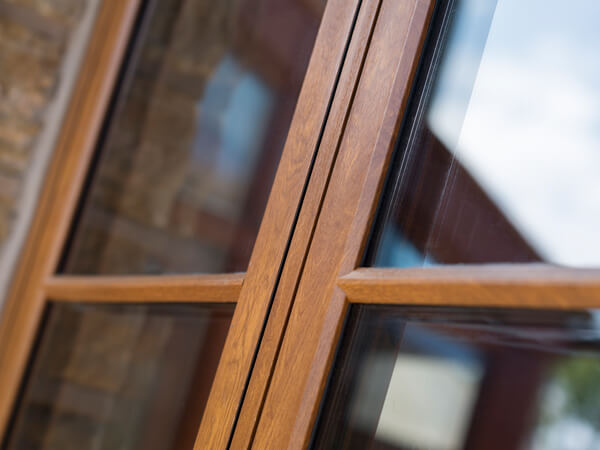 With these flush casement windows, you can rest assured that the craftsmanship is second to none. Extremely durable, they will give years of reliable performance.
There are also the finer details of the windows to think about. For example, the hardware will be a key element of the overall styling of them, and we have traditional and modern versions of traditional and modern handles and stays.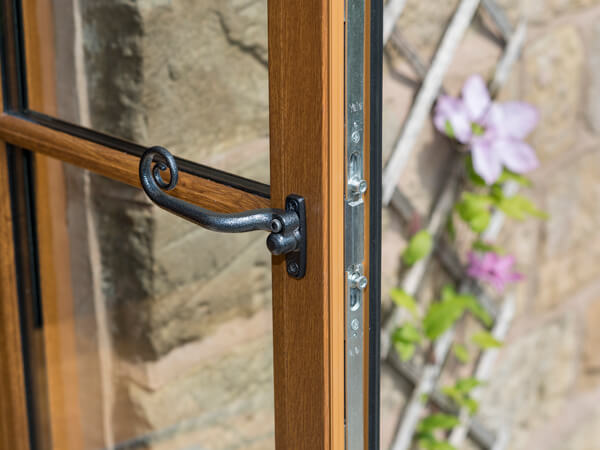 About our Envisage Flush Windows
Envisage flush windows are the standard-bearer for modern UPVC designs and will massively improve your thermal comfort and security, making them a great long-term investment.
When you look at them, some of the components in an Envisage flush window are easily missed or hidden from view. Find out about them all via the hotspots.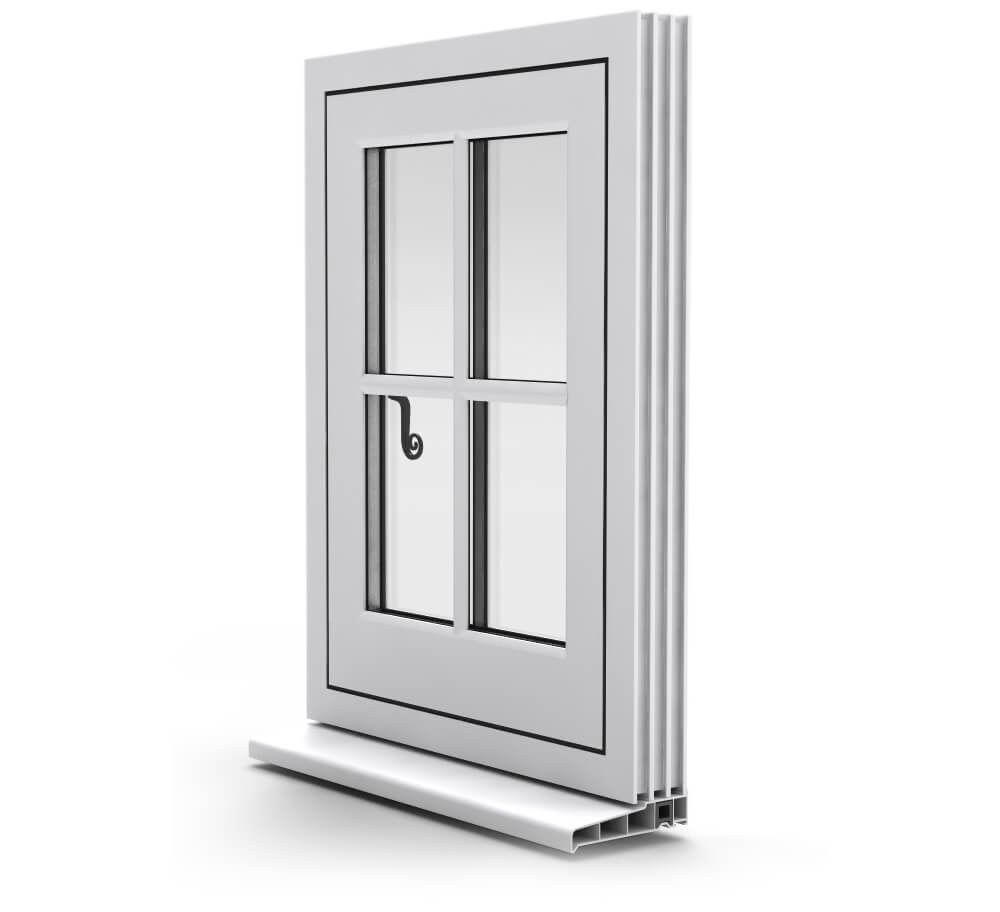 Envisage Locking
Featuring our robust shootbolt envisage locking system, you can rest assured you Envisage window will keep you home and family protected from the threat of break-ins.
Envisage Glass
Draughts and cold spots are a thing of the past. We've used smart design and high-performance next generation glass to guarantee your warmth and comfort. So, all you need to worry about is which style and colour to choose.
Envisage Frame
Appealing to the perfectionist in you, the perfectly balanced symmetrical panes make for a clean, flush and minimalist finish. Multiple astragal bars allow you to create a design that's ideally suited for traditional properties.
Envisage Hinge
Easy-clean Friction Stay Hinges with smooth operation and anti-crowbar technology to prevent would-be intruders from accessing your home.
Envisage Handles
Whether you're matching handles to a modern new-build or a traditional cottage property, you'll find the Envisage hardware range is well positioned to meet even the most unique of needs.
Cut the cost of energy and save money…
Your home will never have felt warmer than it does after the installation of Envisage flush windows. The glass in the window has a special coating and this does a fantastic job of both bringing in heat and holding it in.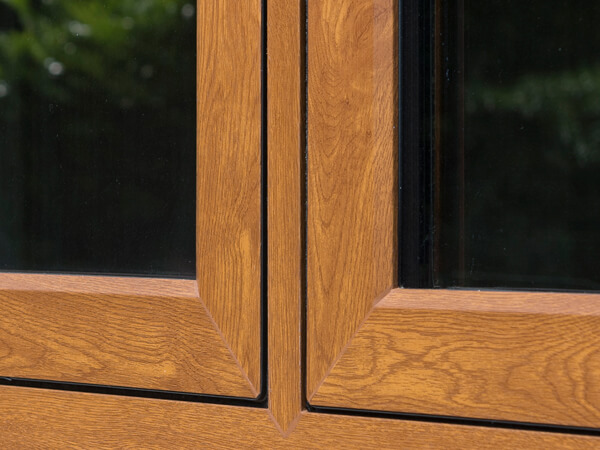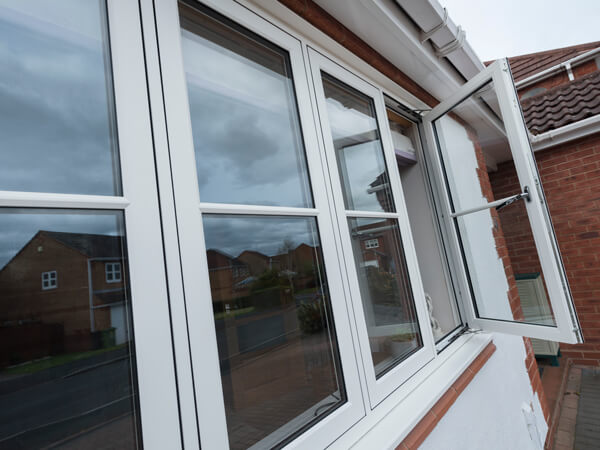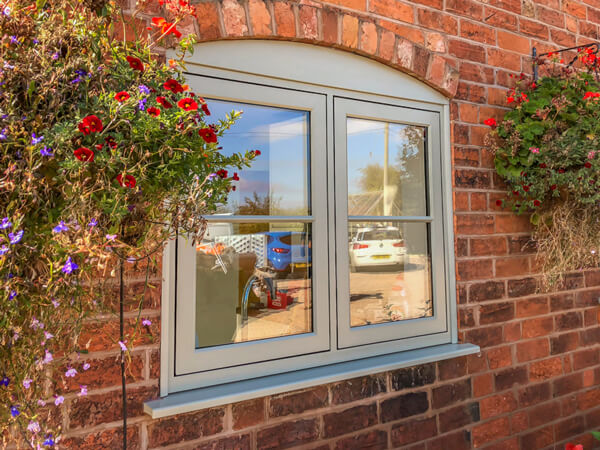 THE SMALL DETAILS MATTER
It's actually a little bit of an injustice to refer to the colour, glazing and hardware for the windows as 'small details' as they're so much more important than that. Have a good look into all the options on the table before you go ahead and commission the window design.
Find a colour that complements…
There are so many wood effects, textures, and shades available at Visual that you will easily locate a colour in keeping with your home's current aesthetic. You may prefer a colour that's subtle but still striking enough to be noticed, or really go all-out with the finish and make a huge splash in the neighbourhood.
Great glazing is the secret to a warmer home…
Although you can't see the specially formulated coating in the glass, it does much of the hard work of keeping your home at a comfortable temperature. We fill the sealed unit with an inert gas and spacers to establish a thermal barrier, something you need to stop heat from getting out and the cold from coming in. Scrutinise each glazing option before you decide on one of them and if you need it, ask a Visual consultant for some assistance.
Regard the hardware as an essential feature…
The finishing touch to any window is the hardware affixed to the design, which contributes to both its appearance and how it functions. Hardware covers many aspects of a window, including its hinges and handle, needed to make it aesthetically pleasing and operate how you both need and would expect it to.
REQUEST YOUR FREE QUOTE
Simply fill in your details for your free, no obligation quotation, and click "Get Quote"
NEED MORE INSPIRATION? DOWNLOAD A BROCHURE
Simply select the brochure(s) you would like to browse, fill in your details, and then click 'Download'.
Step 1 - Please select the brochure(s) you would like:
OUR FINANCE CALCULATOR
See how affordable your home improvement can be with our Finance Calculator.
Our friendly team will be pleased to help with any questions you may have.