CONSERVATORIES
One of the most popular types of home extensions in Yorkshire are conservatories and it's no surprise.
GET A FREE QUOTE
Visual CONSERVATORIES
Available in a variety of shapes, sizes and designs, conservatories are popular because they are an easy, low-cost way of extending and improving your home. From solid wall designs to those that appear as if they are only made of glass, conservatories are very versatile in terms of design, making them ideal for all housing types.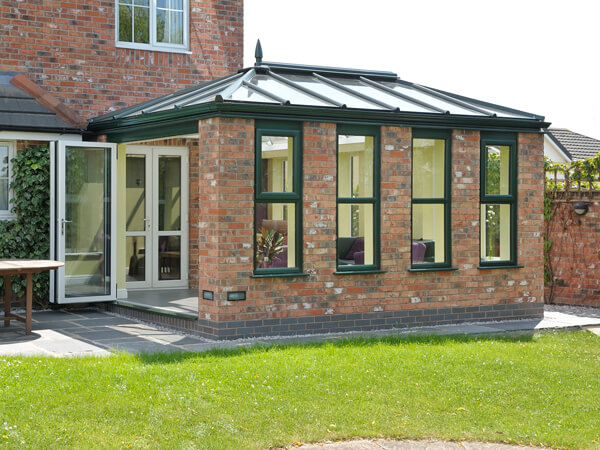 GLASS ROOF CONSERVATORY
One of the most modern varieties of conservatory is the glass roof design, a space that receives an explosion of natural light. Wonderfully attractive, the view from inside is something else.
VIEW RANGE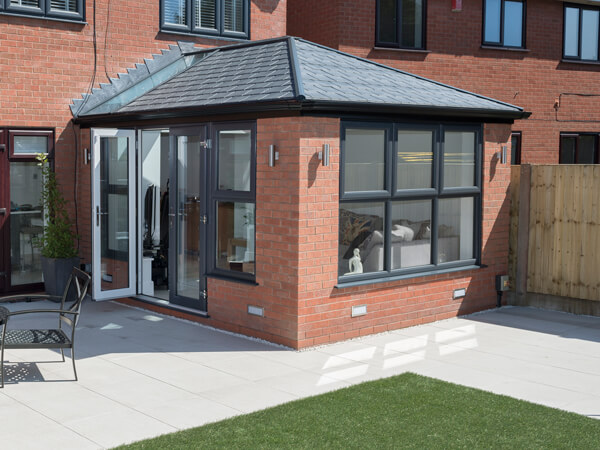 TILED ROOF CONSERVATORY
The reliability of a solid roof assures you of a conservatory that offers exemplary temperature control in all weathers. Manufactured from hi-end materials, tiled roofs are unbelievably lightweight.
VIEW RANGE
Get the conservatory you've always dreamt about
A Visual conservatory is different because we offer our customers the opportunity to get something truly bespoke to their home. We're happy to create a conservatory of any size and specification and will have no problem coming up with something for any property type. Whether you want it reserved for relaxation or like the idea of it being an extension of a nearby room, leave it to Visual to organise.
Supplied in every sort of style and in multiple colours, finishes and with all manner of accessories, you won't be left disappointed by the options on the table.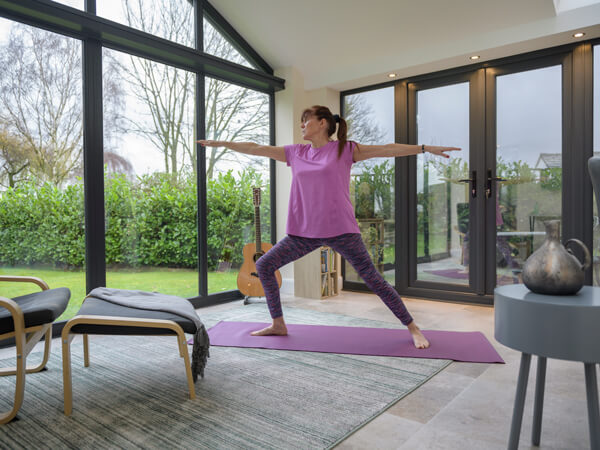 A safe spot to enjoy life
The outlay when buying a conservatory is significant, so you want a setting that's ultra-secure, which it will be. If you do ever experience any issues with the conservatory, our guarantee has you well covered.
Our guarantee states that some small remedial adjustments may be necessary at some point to keep the conservatory suitably secure and in full working order, so make sure that you read it.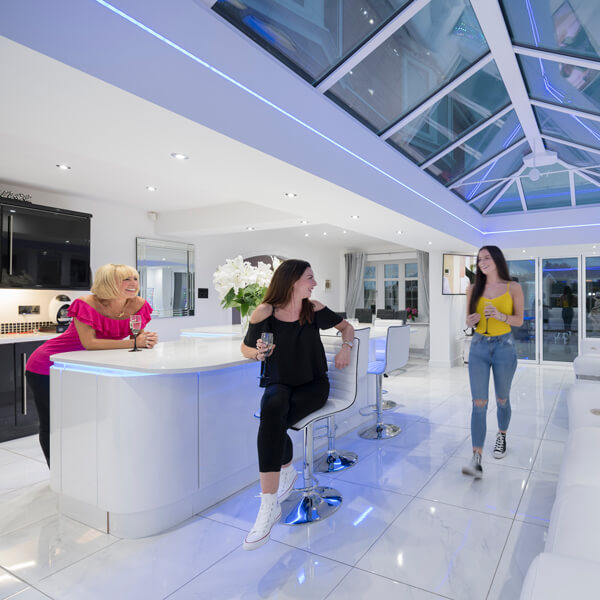 REQUEST YOUR FREE QUOTE
Simply fill in your details for your free, no obligation quotation, and click "Get Quote"
NEED MORE INSPIRATION? DOWNLOAD A BROCHURE
Simply select the brochure(s) you would like to browse, fill in your details, and then click 'Download'.
Step 1 - Please select the brochure(s) you would like:
OUR FINANCE CALCULATOR
See how affordable your home improvement can be with our Finance Calculator.
REQUEST YOUR DESIGN APPOINTMENT
Simply fill in your details for a free, no obligation appointment at your home or at our Mirfield showroom.
Our friendly team will be pleased to help with any questions you may have.
We're just around the corner, find out more…