Although our UPVC doors are highly affordable, don't mistake that for a poor-quality door. On the contrary, these UPVC doors easily meet modern security and energy efficiency standards, and they have a classy design. It's the components and UPVC material that help them to perform to such an impressive level and for such a long period. Once added to your entrance, a UPVC door from Visual will be a long-term fixture there.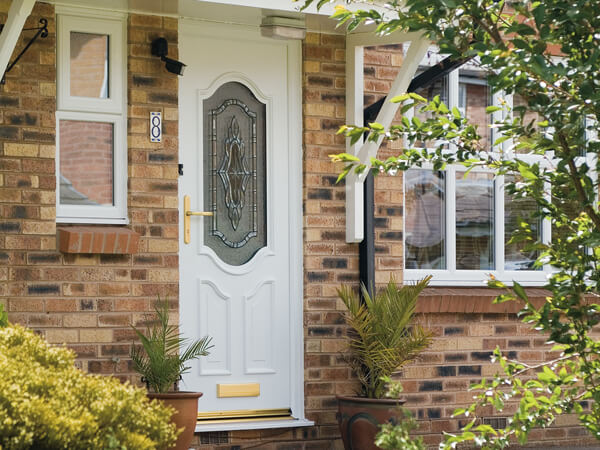 Clinton Two

Grant Two

Grant Two

Harding Two

Minova One

Roosevelt One

Roosevelt One

Truman One

Truman One

Wilson

Clinton Two

Grant Two

Grant Two

Harding Two

Minova One

Roosevelt One

Roosevelt One

Truman One

Truman One

Wilson

Clinton Two

Grant Two

Grant Two

Harding Two

Minova One

Roosevelt One

Roosevelt One

Truman One

Truman One

Wilson
We like to make all our customers feel valued and treat them to a personalised service as we want you to get exactly what you have visioned in your head. There will be no stress along the way, with the planning, designing and installation completed in a fuss-free and efficient manner. And Visual will remain here for you in the future, as we are committed to provide the best aftercare service.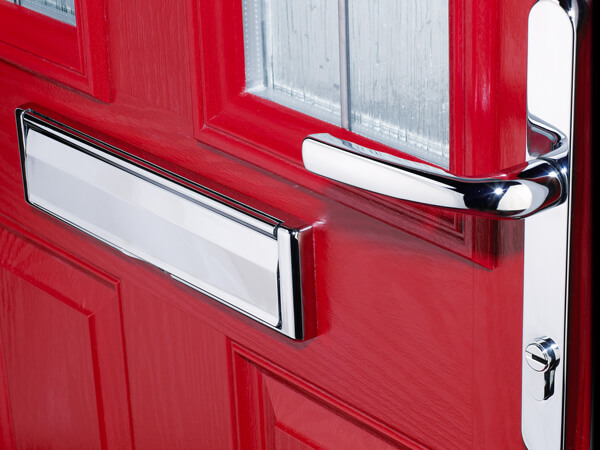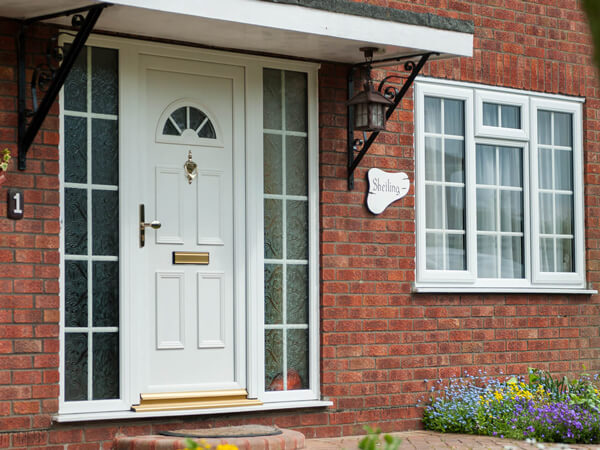 Extreme UPVC Doors
We have made sure that our Extreme UPVC doors incorporate the most up-to-date security features and there are many other add-ons that you can request for inclusion.
If you'd like to get to know the product some more, the hotspots opposite will give you great insight into its main features.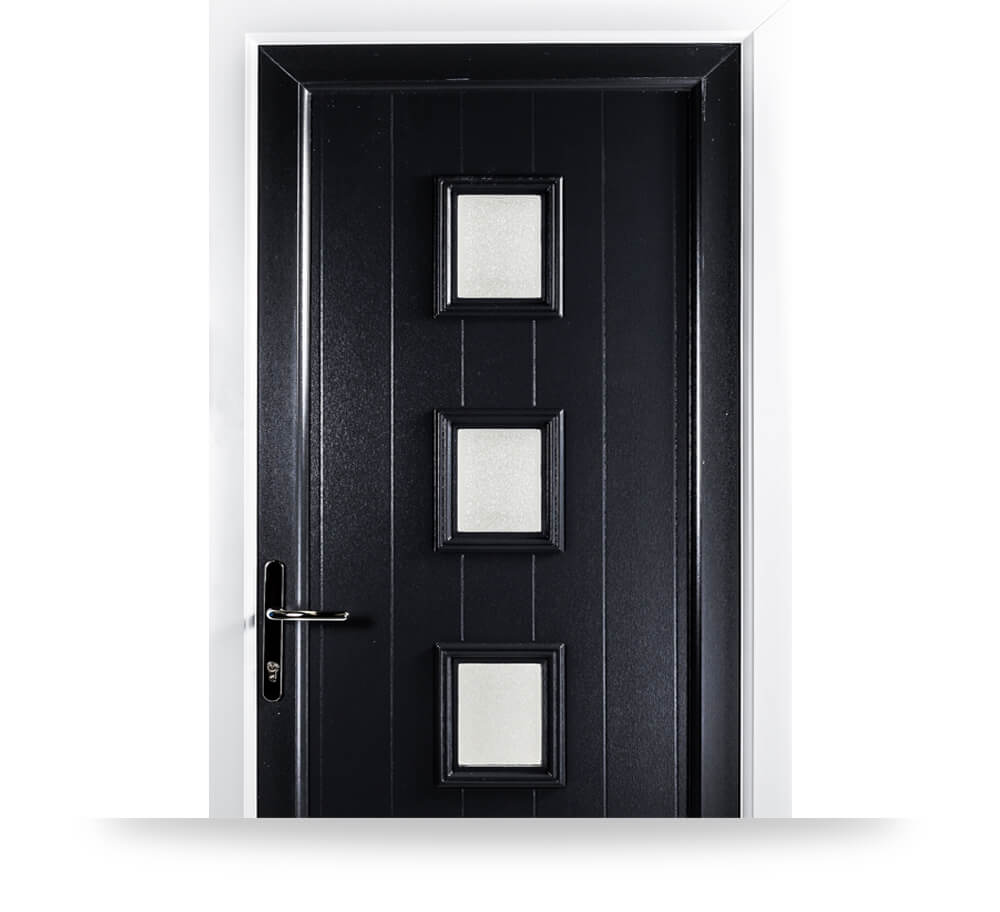 UPVC Panel Glass
Available with a wide range of glazing styles, including obscure and decorative glass.
UPVC Panel Hinges
Anti-crowbar technology that delivers ultimate strength. Horizontal and vertical adjustment that results in 360-degree compression on seals for weather tightness.
UPVC Panel Security
Featuring our robust shootbolt locking system, you can rest assured your UPVC Panel Doors will keep you home and family protected from the threat of break-ins.
UPVC Panel hardware
Our UPVC Panel Doors come with a range of hardware including letterboxes, knockers and handles in a variety of colours to suit your home, they're built to last with robust materials and quality finishes.
Strong, durable, and practically maintenance-free…
UPVC doors in West Yorkshire from Visual continue to grow in popularity. Featuring toughened frames, our UPVC doors also boast incredible energy efficiency and noise reduction.
Surpassing the insulation properties of both wood and aluminium, UPVC is non-conductive, meaning your UPVC doors will not transfer heat out and will thereby keep your home warmer for longer for less. Never fading, rotting, or requiring repainting, your UPVC doors will stay looking brand new.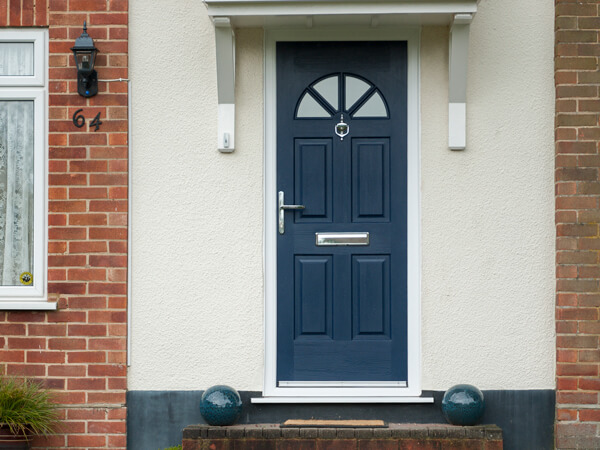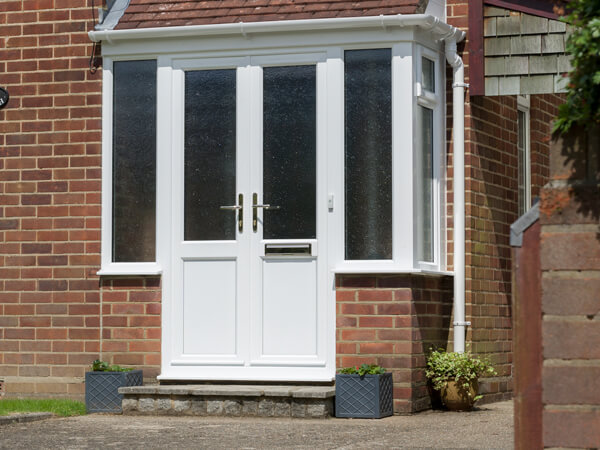 THIS IS HOW TO MAKE AN ENTRANCE
You're reliant on your door to make your property safe and help it create a great first impression. Our Extreme UPVC Doors tick the necessary boxes, whichever door style you choose.
Colours for both the inside and outside…
Rosewood, White and Golden Oak are the three available colour options for our UPVC front and back door panels, and you can have matching frames, if you wish. Should you decide to have an Extreme UPVC door that is largely glazed and without panelling, your colour options broaden, and it leaves you with more choice. We would encourage you to consider textured or patterned glass if you want a door with added personality and character.
Styling starts with the handle…
One of the best parts of the door buying process is getting to furnish your UPVC Extreme door and that includes picking a handle for the handle in a matching colour.
Don't worry about not finding a handle you like as that won't happen – there's a handle for everyone to admire.
It's the hardware that makes a UPVC door complete…
Visual only deals in the very finest hardware as there's nothing worse than seeing unsightly and poor performing letterboxes, locking systems, hinges and handles on an otherwise stylish UPVC door. Locating the right type of hardware for your door is made easy thanks to the comprehensive amount of finishes available, which vary from traditional styles to contemporary colours. Our multi-point locking mechanisms are the best in the business too.
REQUEST YOUR FREE DOOR QUOTE
Simply fill in your details for your free, no obligation quotation, and click "Get Quote"
NEED MORE INSPIRATION? DOWNLOAD A BROCHURE
Simply select the brochure(s) you would like to browse, fill in your details, and then click 'Download'.
Step 1 - Please select the brochure(s) you would like:
OUR FINANCE CALCULATOR
See how affordable your home improvement can be with our Finance Calculator.
Our friendly team will be pleased to help with any questions you may have.