Go that extra step and trust in triple glazing…
In the search for more effective, energy efficient windows, various new glazing options have appeared. One of the best of these is triple glazing. Simply featuring 3 panes of glass, this window looks almost identical to traditional double glazing. However, with each pane of glass separated by an insulation gas, triple glazed windows offer unrivalled insulation.
Triple glazing has risen in popularity in recent years because of its outstanding performance and the very real benefits it can bring to your home and energy bills. Stopping heat loss and preventing cold from entering, triple glazed windows are also very good at eliminating outside noises.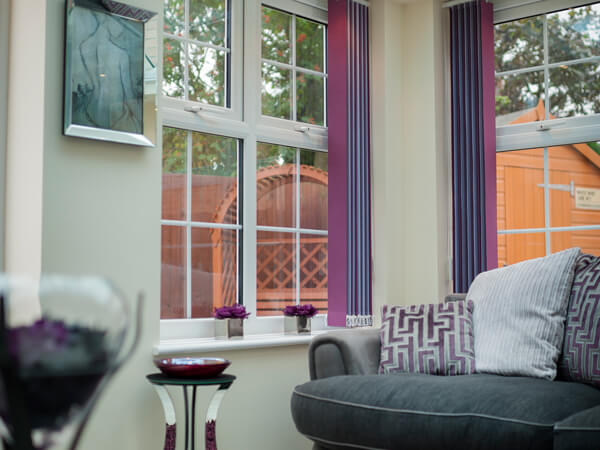 Your heating system will be able to take more of a backseat…
20 years is the minimum expected life span of our triple glazed windows and over those two decades you can expect to save lots of money on energy bills. You can leave your boiler dormant more regularly as the windows will bring in warmth from the outside and keep it stored inside to keep you lovely and toasty.
Over those two decades, they'll pretty much pay for themselves, and your bank account will confirm as much. Energy isn't getting any cheaper, so now is the time to safeguard against future price rises.
Draughts will permanently disappear from your living space upon the installation of triple glazing…
The internal atmosphere will be changed by triple glazing as it will have a much cosier feel – no more draughts or cold spots, anywhere. The days when you'd have to wrap up to keep warm will be gone forever and you will be grateful to the windows for that.
Making a commitment to triple glazed windows will also lower your home's current carbon footprint, so you can take pride in the knowledge that you are doing your bit to help the planet. What you will like the most though is how fantastically the windows insulate your interior, as they will do for 20 years or more.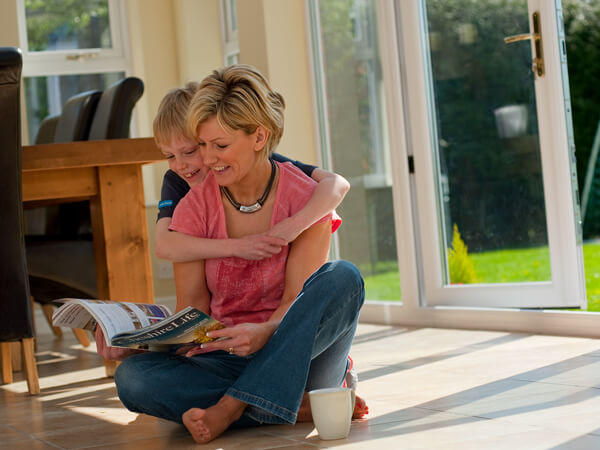 It doesn't take much figuring out that the extra pane of glass in a triple glazed window makes it extra secure…
Home security needs to be taken seriously – if you take your eye off the ball, you're inviting trouble! Visual puts security first with all window products and our triple glazed windows are no exception as the panes are internally glazed to make it impossible to remove them from the outside of a house. A hugely secure lock is also integrated into the system.
It will be a nice feeling to leave the house unoccupied with total confidence that your windows will sufficiently protect it. There's no moving them when they're locked.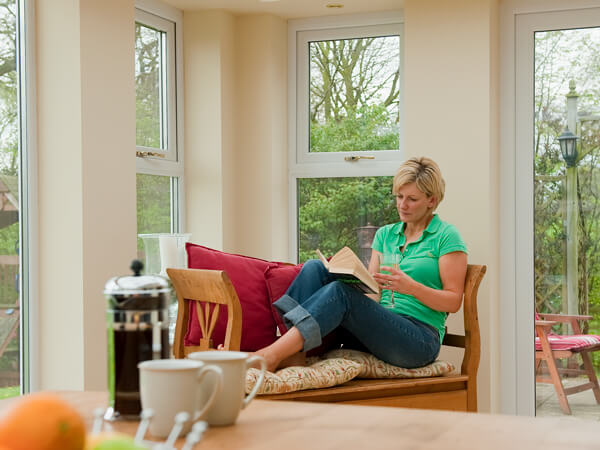 A third pane of glass, by definition, makes triple glazing much harder to break than a double glazed window...
By introducing a third pane of glass to your windows you will be cutting the risk of anyone being able to obtain access to your property without your permission. Visual internally glaze all triple glazed windows so that removing the glass from the outside becomes an impossibility and fit each and every window with one of the most robust locking systems on the market.
Each and every time you leave your home unoccupied you will be able to do so with confidence safe in the knowledge that triple glazing is forming a reliable barrier between your property and the outside world.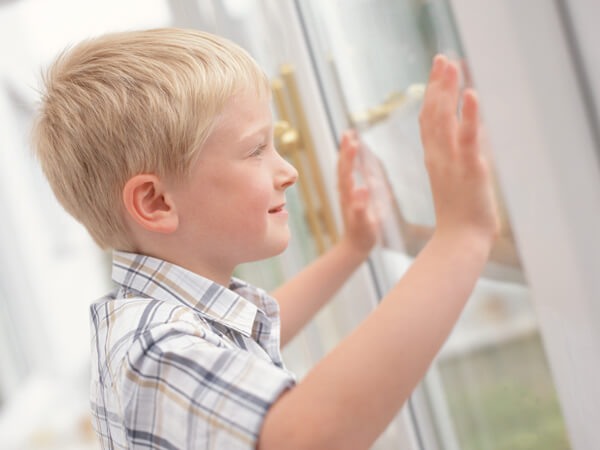 PERSONALISE YOUR TRIPLE GLAZING
At the point you decide on a window style, it then needs to be customised. It can be personalised in several ways as we have a multitude of coloured finishes, glazing options and hardware.
REQUEST YOUR FREE QUOTE
Simply fill in your details for your free, no obligation quotation, and click "Get Quote"
Our friendly team will be pleased to help with any questions you may have.