Available in a variety of designs, aluminium windows are so sleek because the material is so strong. Allowing for more glass, aluminium window frames look stunning as well as encourage natural light to enter your home.
One of the best materials for external home improvements, aluminium replacement windows are easy to maintain and will continue to look great regardless of the weather. To ensure the products we use are of the very best quality, we have taken full control of the entire manufacturing process.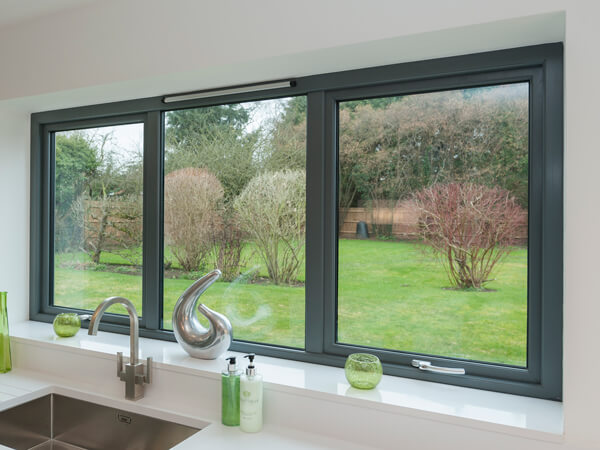 Provided in almost any colour you want, our aluminium frames undergo an extensive multi-stage powder-coating process. This results in a rich finish that will last for many years to come, regardless of what the weather is doing.
By working to reduce how much Eclipse aluminium windows cost, we are proud to offer local homeowners with aluminium windows that are affordable yet do not compromise on quality or style.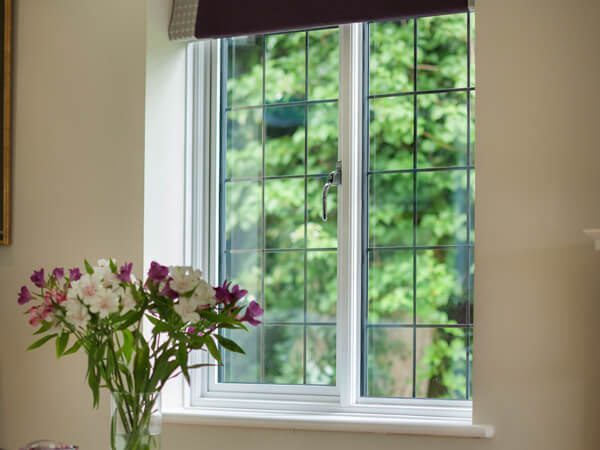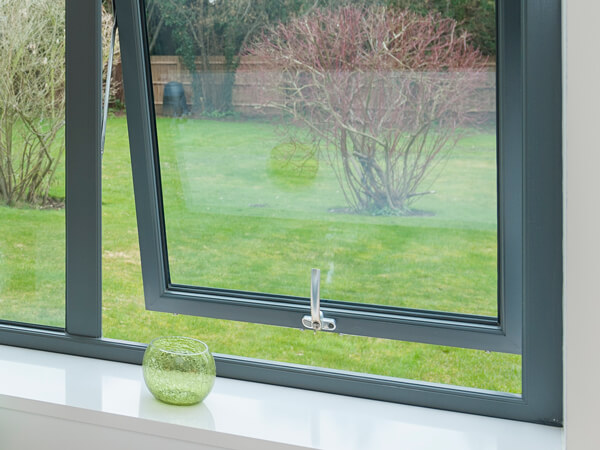 Eclipse Aluminium Windows
Our Eclipse Aluminium Windows have so many plus points and easily rank as one of the finest aluminium window systems in the country. Your home would massively benefit from their inclusion.
If you want to get to know Eclipse Aluminium Windows in more detail, the hotspots opposite will tell you all you need to know.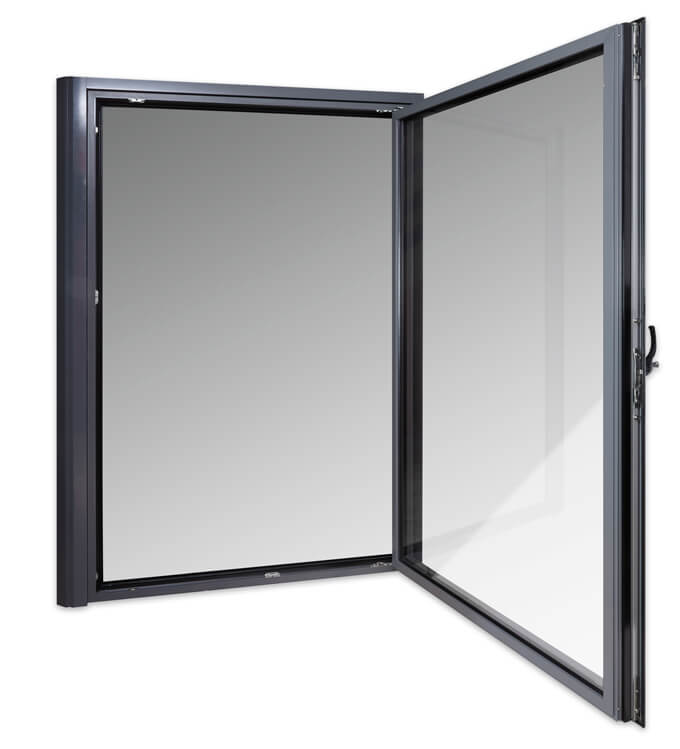 Eclipse Hinge
Our highly engineered hinge provides increased load bearing and features unique anti-crowbar technology, providing a lifetime of protection and reassurance. With 90 degree opening and Egress easy clean as standard, window maintenance has never been so simple.
Eclipse Glass
High performance, next generation glass offers excellent energy efficiency. With an ultra-clear outer pane, and a super soft coat inner pane as standard.
Eclipse Frame
A true declaration of style. Our low density, slimline frames are perfect for a clean, modern appearance, but are also built with the strength to withstand even the harshest of weather conditions.
Eclipse Locking
The sophisticated multi-point lock within the Envisage system ensures the window is fully secure when locked. Featuring our patented 'Secure It' mechanism, the window was tested over 30,000 times during the development stage.
Eclipse Weather Seal
Dual density and high elasticity for twice the coverage of standard windows. The Eclipse flush casement range boasts long lasting airtight protection from the elements and added noise reduction.
The view through an Eclipse window is special
It's the slenderness of the aluminium profile that makes an Eclipse Aluminium Window so much different to any other aluminium window system. Glass encompasses virtually the entire design.
Because of the vast glazed expanse in an Eclipse Aluminium Window, it transports a multitude of natural light into your house.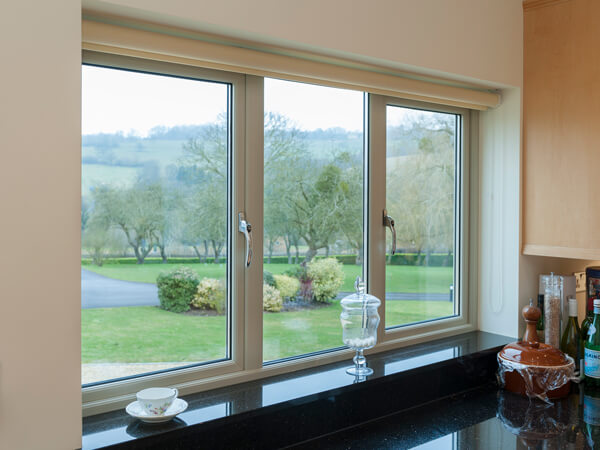 DESIGN YOUR OWN WINDOWS
It's important to us that you have a healthy input into how your Eclipse Aluminium Windows look and function. We will allow you to determine the glazing and hardware used, and, of course, the coloured finish. Talk it all through with a consultant.
Our powder-coated aluminium finishes are unique…
An 11-stage powder coating process is applied to all our Eclipse Aluminium Windows. For people wanting the look of traditional timber but without any of the problems or high maintenance, we have created an incredible range of woodgrain finishes. Created using a process called sublimation, we can offer finishes in Walnut, Rosewood and Oak that are almost identical to the real thing.
The glass has a big role to play…
We obviously offer plain glass as a glazing option for our Eclipse Aluminium Windows, but you can also have energy saving glass and privacy glass if either of them will best serve your requirements. Our energy saving glass could help you save an awful lot of money during the long lifespan of the windows, whereas our privacy glass is fantastic for stopping your privacy from being overly compromised.
There's a lot to be said for great hardware
Having a window without a handle is completely impractical. An Eclipse Aluminium Window has an ultra-stylish handle that gives it an added touch of class and makes using it utterly pleasurable.
In our suite of handles you will see that we have many classic styles, along with a host of modern offerings, all hand-made and done so with love.
REQUEST YOUR FREE QUOTE
Simply fill in your details for your free, no obligation quotation, and click "Get Quote"
NEED MORE INSPIRATION? DOWNLOAD A BROCHURE
Simply select the brochure(s) you would like to browse, fill in your details, and then click 'Download'.
Step 1 - Please select the brochure(s) you would like:
OUR FINANCE CALCULATOR
See how affordable your home improvement can be with our Finance Calculator.
Our friendly team will be pleased to help with any questions you may have.