Thanks to their sleek frames and our extensive powder-coating process, aluminium doors are available in a fantastic array of stunning colours. Ranging from popular reds and blues to contemporary shades such as grey, we have an unrivalled selection of doors for sale in West Yorkshire.
Because aluminium is so durable, we guarantee all our aluminium doors will continue to look great.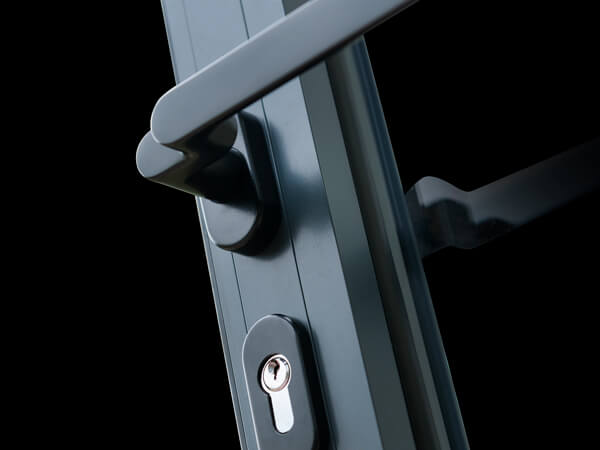 Verona

Bolzano

Lucca

Matera

Milan

Siena

Turin

Verona

Bolzano

Lucca

Matera

Milan

Siena

Turin

Verona

Bolzano

Lucca

Matera

Milan

Siena

Turin
As well as looking great, aluminium doors are incredibly strong. As such, they are perfect for external doors such as front doors and back doors for which security is everything. They can also incorporate Georgian bars.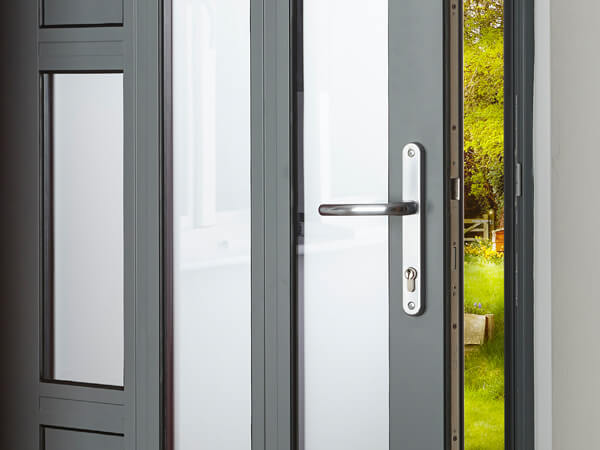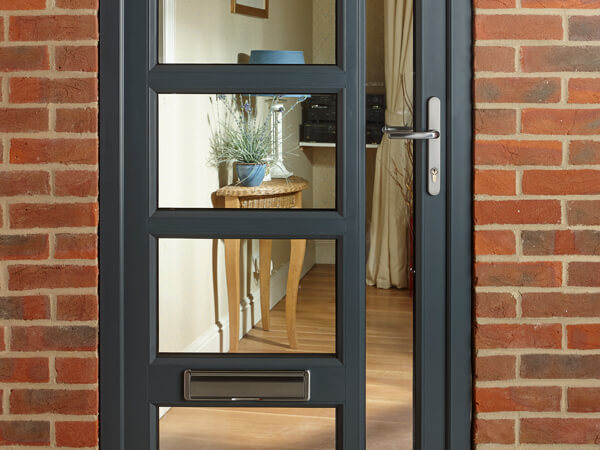 Eclipse Aluminium Doors
Our Eclipse Aluminium Doors have a first-class design due to the progressive technology and superior components we use to build them. We don't believe that any other aluminium door range can compare or compete with them.
If you're interested in finding out more about Eclipse Aluminium Doors, the hotspots opposite have all the relevant details.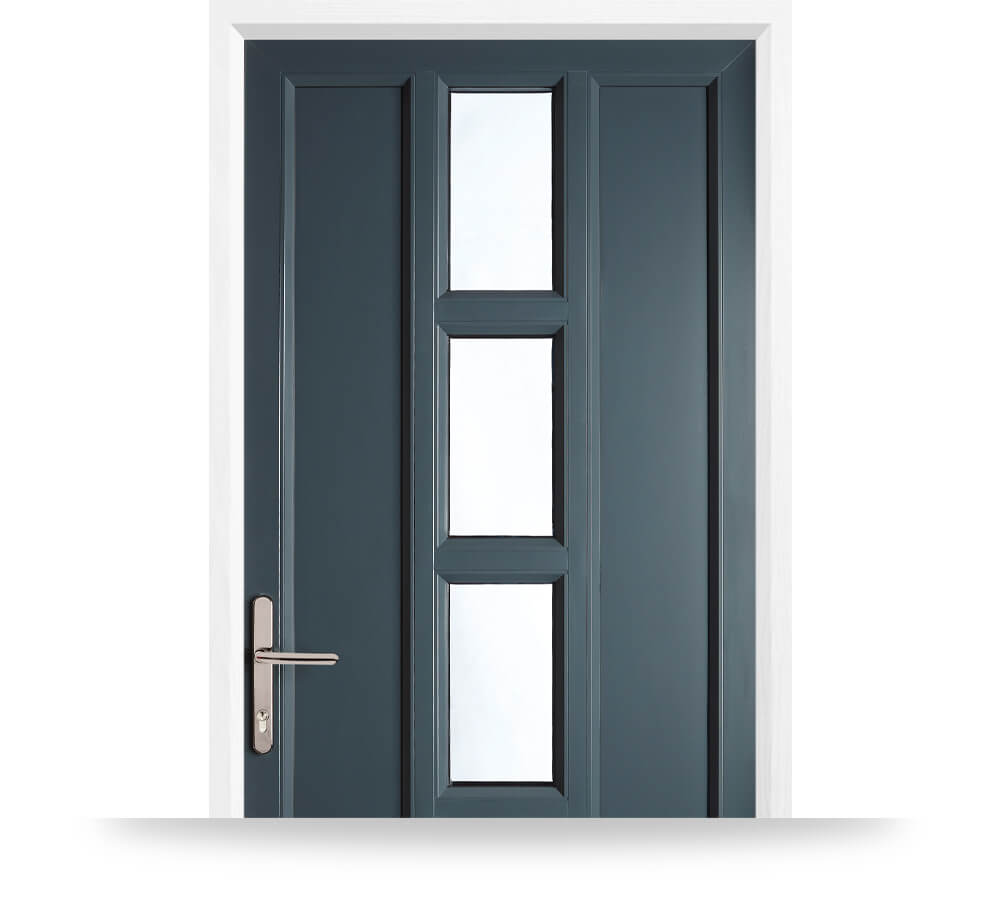 Multi-point Locking System
Includes multiple locking points the full length of the door for added security.
Modular Panel System
Our unique modular panel system allows us to create a design that is truly bespoke to your requirements.
Secure Door Barrel
Our 3-star rated cylinder offers the highest level of protection – featuring snap-secure technology with lockdown mode to prevent break-ins.
Matching Frames
Matching frames are available upon request – please speak to a Visual advisor for details.
The most believable woodgrain you'll see…
It's through the process of sublimation that we're able to produce such authentic woodgrains. These woodgrains appear genuine, and they don't need the upkeep demanded by traditional timber.
We urge you to come and see our Oak, Walnut and Rosewood finishes in person as they are amazingly realistic, and we just know that you will fall for them.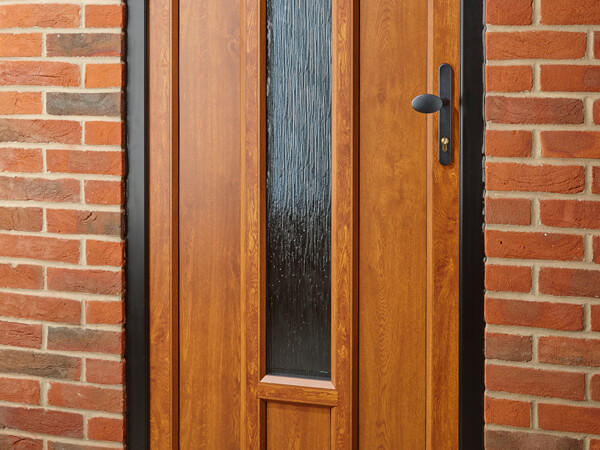 ADD THE FINISHING TOUCHES
There are many potential finishing touches for our aluminium doors, but the foremost of them is the glazing, hardware, and colour. One of our consultants will introduce you to them all.
Finishes that keep their colour over a long period…
Customers often comment on the quality of the finishes of our aluminium doors and it's fantastic to hear that as we take our time creating them. Each finish is powder-coated onto the aluminium framework, which gives it that added quality and ensures that the colour never fades or washes away, eliminating the need for repainting.
Door performance relies heavily on hardware…
It would be both unthinkable and impractical to have an aluminium door without hinges, a handle, letterbox, number etc. Each of these components is essential from both a visual and functional perspective. Our hardware suite has many different varieties of handles, hinges etc. and you want to examine all the individual pieces before committing to any hardware.
REQUEST YOUR FREE DOOR QUOTE
Simply fill in your details for your free, no obligation quotation, and click "Get Quote"
NEED MORE INSPIRATION? DOWNLOAD A BROCHURE
Simply select the brochure(s) you would like to browse, fill in your details, and then click 'Download'.
Step 1 - Please select the brochure(s) you would like:
OUR FINANCE CALCULATOR
See how affordable your home improvement can be with our Finance Calculator.
Our friendly team will be pleased to help with any questions you may have.