These incredible windows have proven so popular in the U.K. not just because of their versatility and practicality, but also the empowering nature they give users. The unique hinge design of tilt and turn windows means you can use them in various ways. Turn the handle once and only the top opens, locking into place. This means you can control the amount of fresh air entering your home even when you are not there.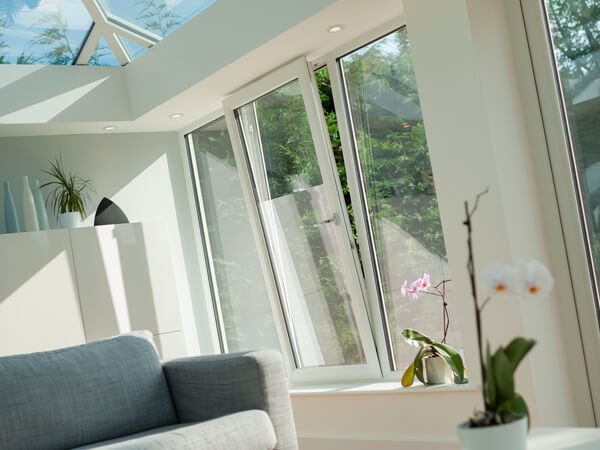 Turn the handle once more and the side-hinge swings into action, allowing the window to open fully inward and thereby providing even more ventilation, as well as easy access for cleaning. We are proud to offer affordable tilt and turn windows that do not compromise on quality or style.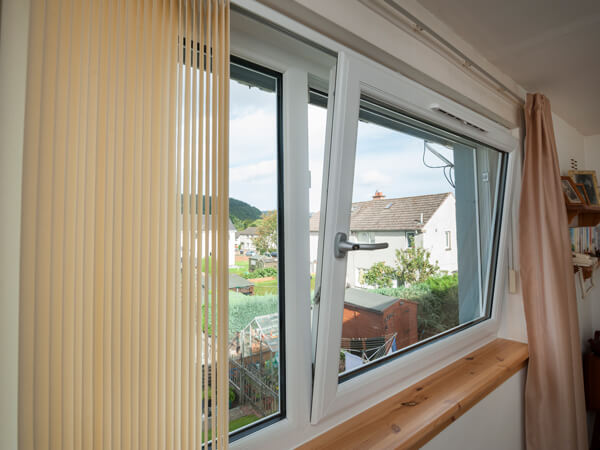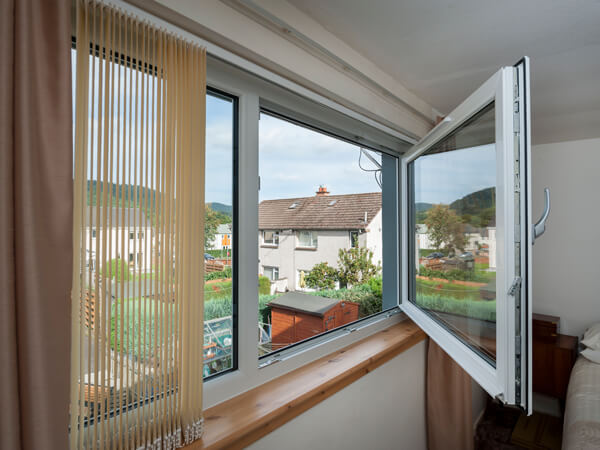 Only at Visual do you get tilt & turn windows with EXTREME protection
You can't help but worry about home security if you own a property. But if you have our EXTREME tilt and turn windows installed, complete with 11 visible locking points, the chances of someone breaking in are minimal, as they're 3 times more secure than normal windows. 
EXTREME enhanced security with centre VAULTBOLT and multi cam locking technology.
EXTREME enhanced durability with UNIQUE superglide gearbox ensures smooth operation.
EXTREME enhanced COMPRESSION and acoustics with interlocking hinge bolts and optimum weatherseals.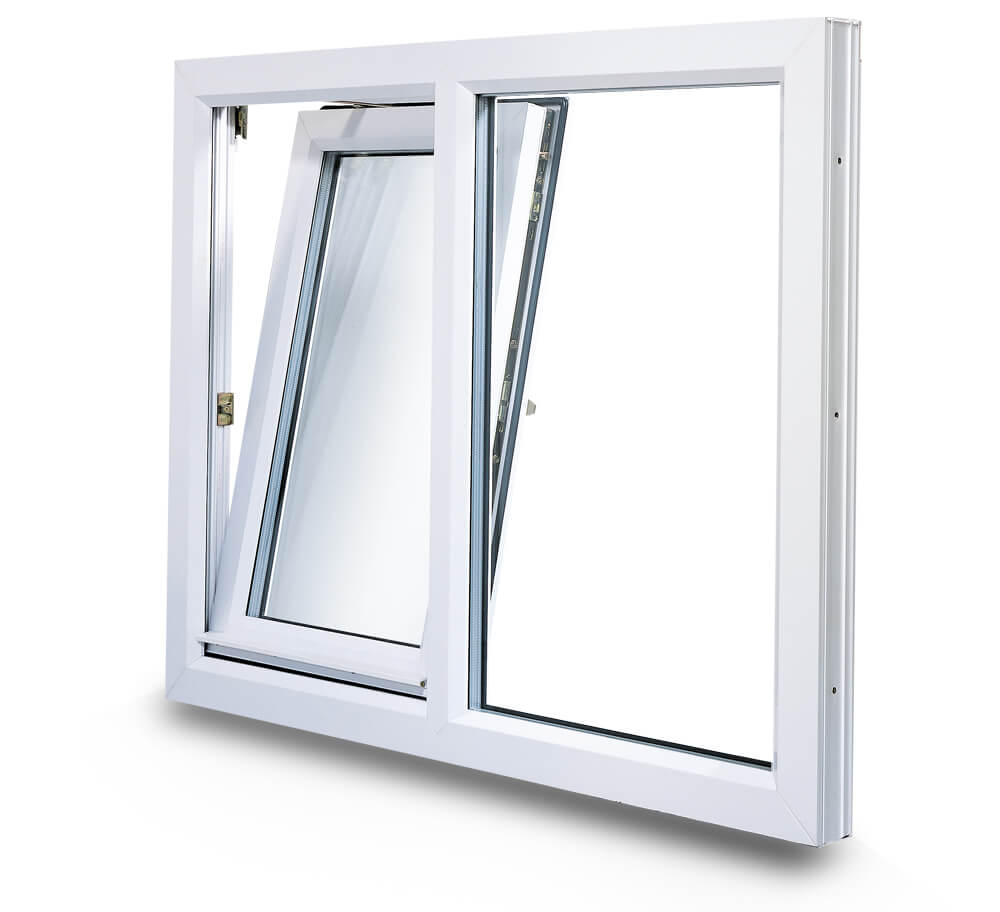 Tilt & Turn Frame
Highly engineered frames, that offer unrivalled thermal efficiency to keep your home comfortably warm, available in a wide variety of colours and has the versatility to create elaborate designs.
Ultimate Glass
High performance next generation glass for superb energy efficiency. With acoustic glass to block out the sound of a bust neighbourhood, or patterned privacy glass for a bathroom, we'll have the perfect solution for you.
Tilt & Turn Gearing
8-point locking system to fix your window sash into the frame at multiple points in one action, for impenetrable airtight security.
Tilt & Turn Handles
Our Tilt & Turn Handles come in a range of colours to suit your home, they're built to last with robust materials and quality finishes.
Versatile Design
Bright and airy, our Tilt & Turn windows are perfect for keeping rooms well ventilated. Turn the handle once to tilt the top of the window inwards, turn further and your whole window will open inwards to permit fresh air to circulate.
A more energy efficient home will translate into cheaper energy…
Energy costs have hit heights that we've never seen before, and your energy bills will be on the high side if your existing windows do an ineffective job of retaining warmth and keeping draughts out. New replacement windows from Visual will change that.
Heat loss will be a fraction of what it currently is, leaving you with a much warmer and cosier home. This will put less pressure on your boiler and save you a packet.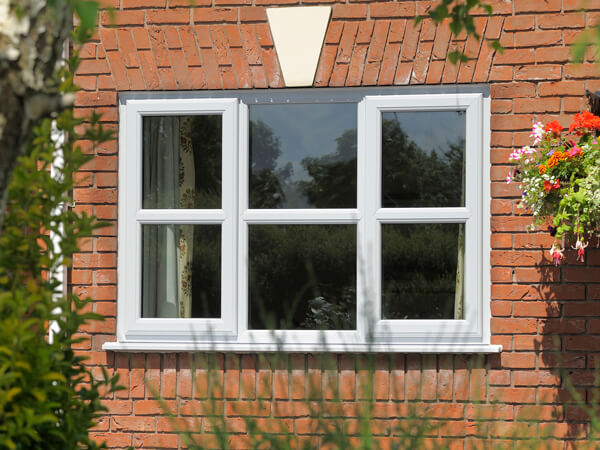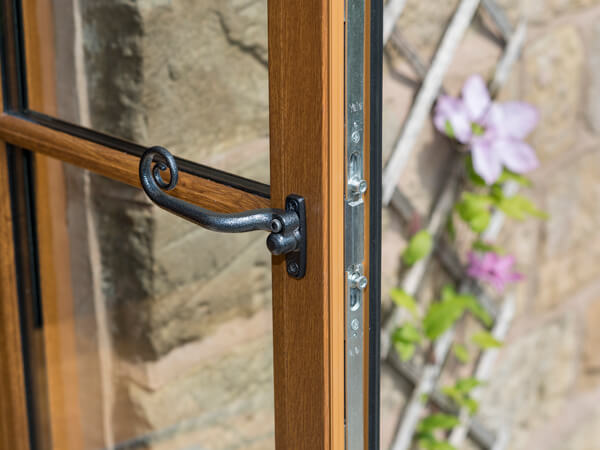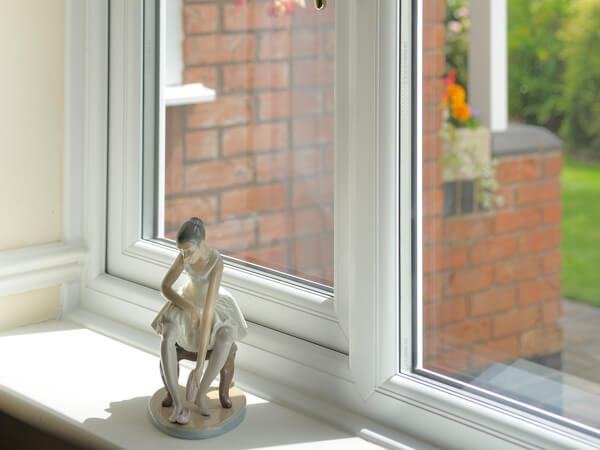 PERSONALISE THE DESIGN
The next decisions you face after picking a window style, are to settle on a coloured finish for the design and select the glazing and hardware. It's these components that make a set of replacement windows feel like they're yours alone.
You couldn't wish for a more comprehensive selection of finishes …
White coloured UPVC windows will never go out of fashion. However, times have changed, and window design has evolved, meaning that UPVC can now be finished in virtually any colour you can think of. We undertake an intense paint production process which allows us to create contemporary colours such as Chartwell Green and Grey, as well as traditional finishes like Whitegrain and Irish Oak.
Glazing with privacy and style combined...
Your Extreme windows' glass can make a considerable difference in terms of the overall aesthetic. Whether you want to open your home up to the world outside, or opt for something a little more private, there is something within the range to suit. Ask about Extreme Privacy Glazing, which offers extra privacy for bathroom and overlooked windows.
Crafted with aplomb…
Visual has an outstanding team of craftspeople who each have years of experience in creating the most elegant of handles, from traditional to contemporary designs. Just the feel of the handles will put a smile on your face.
The handles have a major hand in keeping the windows secure as they have an ultra-sophisticated locking system inside them.
REQUEST YOUR FREE QUOTE
Simply fill in your details for your free, no obligation quotation, and click "Get Quote"
NEED MORE INSPIRATION? DOWNLOAD A BROCHURE
Simply select the brochure(s) you would like to browse, fill in your details, and then click 'Download'.
Step 1 - Please select the brochure(s) you would like:
OUR FINANCE CALCULATOR
See how affordable your home improvement can be with our Finance Calculator.
Our friendly team will be pleased to help with any questions you may have.