Double glazing is the minimum your home needs…
Offering fantastic insulation and security, double glazed windows are now considered an essential part of all modern Yorkshire homes. The biggest advantage of double glazing is of course the amazing energy efficiency it provides.
Double glazed windows consist of two panes of glass separated by an insulating gas. This means that double glazing is very effective at preventing outside heat from entering your home during the summer months and heat from leaving in the winter.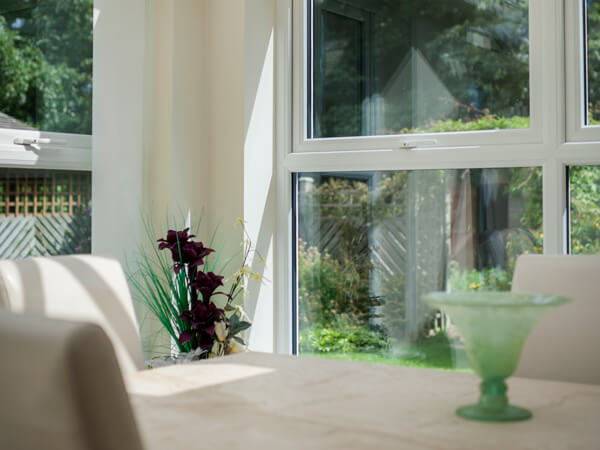 Professionally installed by a respected company…
Our double glazed windows will make it easier to warm your Yorkshire home and keep it warm for longer and for less because of their outstandingly high energy rating. To reflect our confidence in the quality and durability of our products, as well as the skills and experience of our fitters, we offer an incredible 20-year guarantee.
A beautiful view is assured thanks to the performance glazing having a low-iron pane, together with a low-E coated glass, which also does an amazing job of capturing heat from the sun.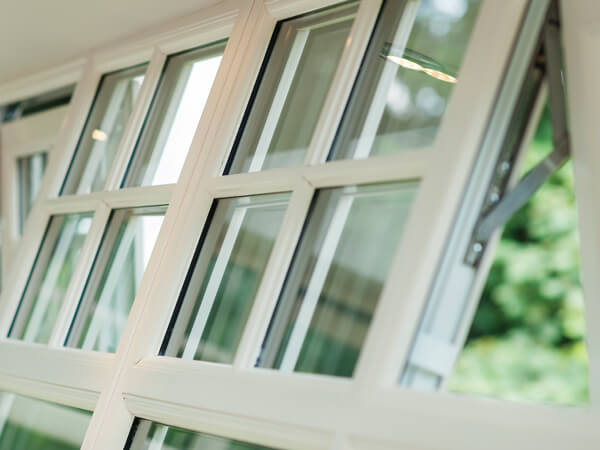 EXPLORE OUR DOUBLE GLAZING RANGE
UPVC still remains the favoured window material for lots of our customers when they are in the process of buying new double glazed windows. But there's also strong demand for aluminium-based designs, with their powder-coated finishes.
Casement windows are excellent for security, durability, and heat retention…
If you seek a window that seamlessly blends modern styling with affordability and versatility, then the Extreme Casement window is an ideal choice. The elegantly classic appearance looks great and traps heat, keeping that precious warmth inside your home, without excessive heating bills.
Combine this with their sturdy construction and solid design, and the casement window makes for a truly compelling choice for anyone who is looking to keep their family and home safe.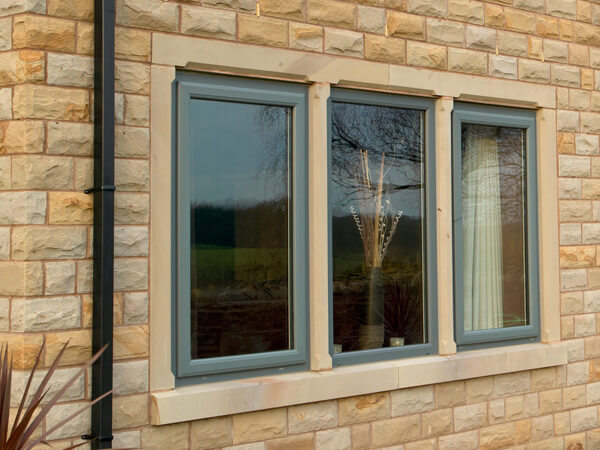 Tilt & Turn windows will prove a uniquely versatile addition…
If you require ample ventilation, a fire escape opening, or just some help cleaning those hard-to-access places, the Tilt & Turn window might be just what you need. Its mechanism offers a varying selection of different degrees of ventilation.
Turning the handle slightly will see the top section of the window tilt inwards. Turn the handle entirely and the whole window opens inwards.
Give the outdoors an open invitation inside…
There's no better feeling than the warm glow of the sun streaming into your home. With a Bay or Bow window from the Extreme collection, this is exactly what you can expect.
Designed to let ample natural light flow effortlessly inside, this choice will make rooms seem instantly larger, embracing the views outside. This option comes with a choice of angled or multi-faceted, with a wide range of colours and wood-grain effects available. This variety is something you'll see throughout the entire range.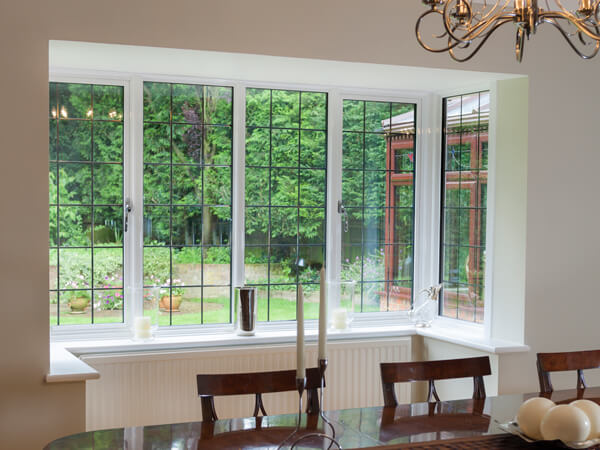 A style reminiscent of the Georgian design…
To get the true cottage aesthetic, request the inclusion of Georgian bar detailing, which will give the windows a unique charm. Our cottage windows also fulfil modern window standards, from thermal efficiency to security, just as successfully as 21st UPVC and aluminium.
A weatherproof system thanks to its performance glazing, it has various secure mechanisms built into its design, so intruders are wasting their time trying to beat it.
Ultra-reliable windows built to survive the passage of time.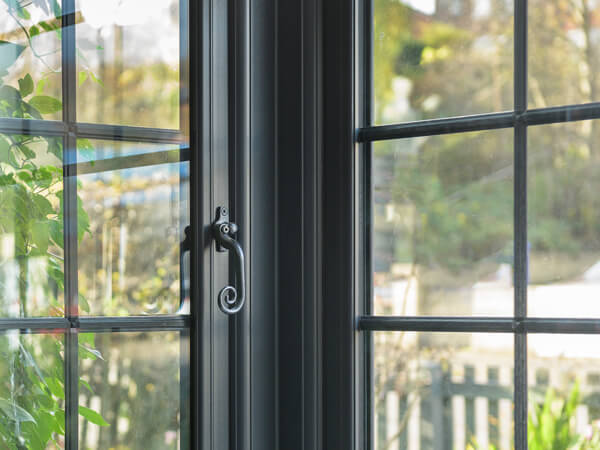 So many colours, shades, and textures – where do you even start?
White coloured UPVC windows will never go out of fashion. However, times have changed, and window design has evolved, meaning that UPVC can now be finished in virtually any colour you can think of. We undertake an intense paint production process which allows us to create contemporary colours such as Chartwell Green and Grey, as well as traditional finishes like Whitegrain and Irish Oak.
Our powder-coated finishes make the difference and give aluminium a high-end look…
We follow an 11-stage colouring process when applying our powder-coated finishes to aluminium frames and when we do it, it induces strong paint adhesions and gives them added quality. As for our aluminium woodgrain finishes, they're created through sublimation, which helps us achieve Walnut, Rosewood and Oak effects that are unbelievably like an authentic woodgrain finish.
Benefit from style and privacy in one design…
Your choice of glass can make a considerable difference in terms of the overall aesthetic. Whether you want to open your home up to the world outdoors, or opt for something a little more private, there is something within the range to suit. Ask about Privacy Glazing, which offers extra protection for bathroom and overlooked windows.
REQUEST YOUR FREE QUOTE
Simply fill in your details for your free, no obligation quotation, and click "Get Quote"
NEED MORE INSPIRATION? DOWNLOAD A BROCHURE
Simply select the brochure(s) you would like to browse, fill in your details, and then click 'Download'.
Step 1 - Please select the brochure(s) you would like:
Our friendly team will be pleased to help with any questions you may have.