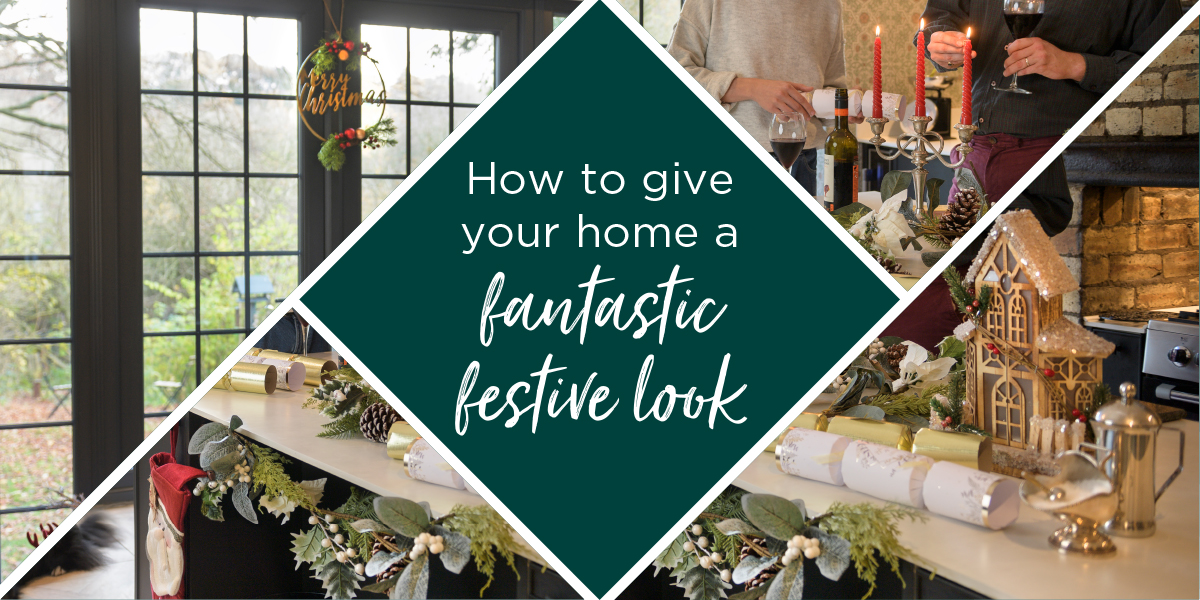 We're refusing to let the prospect of an unconventional Christmas dampen our spirits and are determined to get that usual festive fever. 
You should be similarly-minded and drum up excitement ahead of the big day by decorating your house, really going to town on it this time around. 
It will put a smile on Santa's face, and the kids will love helping you out. 
So, get some Christmas tunes blasting out, plate up the mince pies, and let the decorating begin. 
To make it fashionably festive, follow these three on-trend tips:
Hang an upside-down Christmas tree
You haven't been seeing things if you've seen lots of upside-down Christmas trees posted on social media – they are a huge 'thing' this Christmas. 
Ariana Grande is one of the most high-profile people to have posted a picture of an upside-down tree in their house, something that was actually first done in the Middle Ages. 
You can get one from Christmas Tree World, and several other online stockists, if you want to turn convention on its head.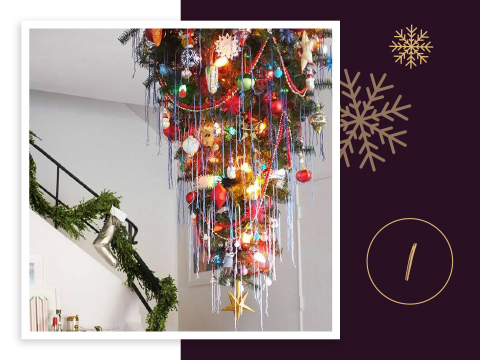 Give your stairs a seasonal sprucing
We use our windows and doors to decorate our homes for Christmas, but often forget to do anything on our stairs, which should never be left bare.
Covering the length of the bannister, you could have an all-natural garland, or stringed garlands could be twisted around the stair rails, accompanied with some fairy lights. 
The steps need some form of decoration too. Keep it subtle and just have single little red Christmassy boxes from the top step to the bottom.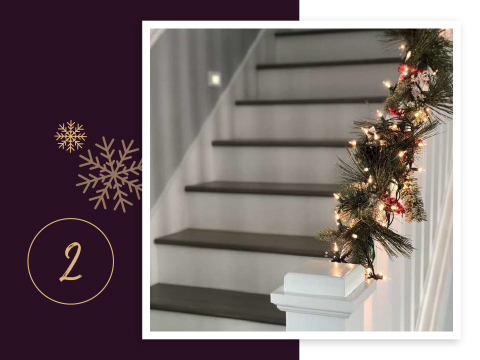 Wrap your front door like a present
It's become a bit old-hat to hang a wreath on your front door, so do something different and wrap it to look like a Christmas present. 
Get some red fabric if you have a white or light-coloured door, along with a large bow, heavy duty magnet and some duct tape. 
Then you just need to measure the door before cutting the fabric and wrapping the door with it, putting the big bow in place and holding it firm with the heavy duty magnet.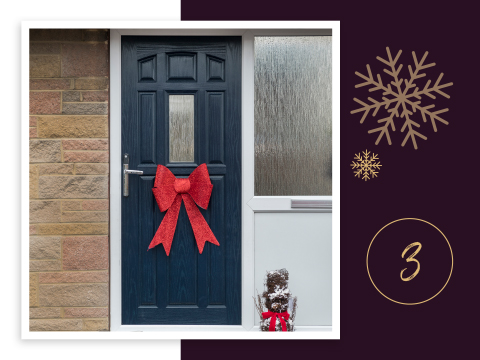 You may find your front door unappealing once the wrapping has been removed in January. In which case, it will be time to buy a new door. Visual has lots of replacement doors available and quote you for any of them here.